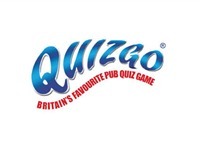 Wednesday Quizgo
Quizgo combines the best parts of the traditional pub Quiz and Bingo.
The traditional pub quiz has one major flaw – it is quite often the same quiz team or the same few quiz teams who dominate the quiz much to the annoyance of many of the regular pub quiz goers.
Quizgo has revolutionized the pub quiz – addressing the major issue of the same few teams continually winning the pub quiz and adding the entertainment factor back into quiz night.